Your own website - WordPress or an individual Non-CMS-Website?
It's no secret that our team from ungleich LOVE open source software. What we love as much: the idea of making it really easy for you to create and host your own website. How do we do that, you might wonder. 
There are many ways, but one of the easiest would be By providing the CMS WordPress on our servers for you at our Data Center Light. CMS (Content-Management-Systems) are particularly suitable for people who do not want to deal with programming but still want to modify some stuffs on their own website.
Not sure if a WordPress site would be something for you? Find out here with our guide!
Establishment and expenses
The establishment of your web presence can require various effort depending on how individual and unique you want it to be. A simple WordPress website can be created by yourself or by a web developer in a few days or even, hours.
To pull a webpage off in such a short time, you can opt for ready-made templates. Choose something that looks closest to what you need, then modify the details later. Bear in mind though, unique adjustments will require some understanding of the basics of web programming.
WordPress is an open source program which means it does not generate additional costs. Anybody can create templates, plugins, and more, and many of the creators do give out their stuffs for free.
Designing and programming a website fully by oneself, takes much more time and still generates costs: although usually less than a WordPress site.
Usability
WordPress has a user-friendly interface which simplifies a lot of things. For example you can easily complete the following tasks: creating text entries or blog articles, adding images, meta tags, or creating new sites. This means you can easily fill your website with your choice of contents without the help from a programmer. For this you can get tips from easy, online tutorials which demonstrate how to use CMS correctly in detail.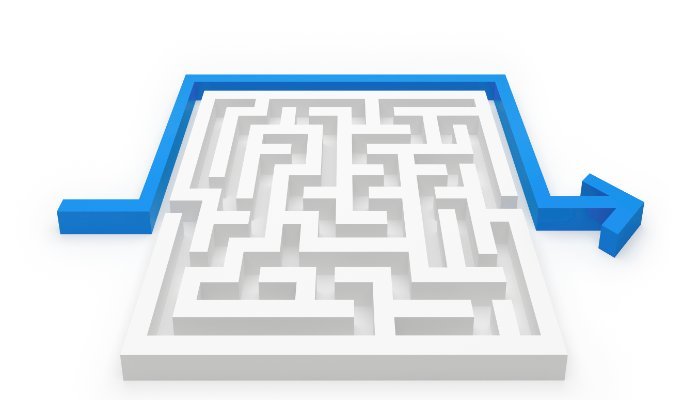 Speaking of usability, a non-CMS based website has much less advantages than CMS based website, especially for people who are not coders themselves: for modifying things in a non-CMS based website one needs to have some basic knowledge in coding. Anyone who changes the source code without being sure what she or he is doing, could damage the website, and will (likely) need professional support for fixing the errors they made.
Design
When you are creating a personal blog, or working in your company website, or presenting your own portfolio - the first impression is always very important. Even before reading the first sentence on your webpage, your visitors will react to its appearance first, especially the design of the website. To help the users in creating a lasting impression, WordPress provides countless high quality templates with professional looks.
Importance of design in a website: I'm sure this doesn't come from WP template.
On the other hand, some popular template could be really popular and already taken by many other websites, which would result in your website looking not so unique anymore. But no worries, you can compensate it by exploring some of the countless adjustment possibilities WordPress provides, such as affordable plugins. If you feel like you don't have the aptitude for choosing design elements and layouts, templates can help your website radiate professionalism without a lot of money being invested into.
When you create your website from scratch, you can influence the design of the website from the beginning. The more you adjust your website according to your personal taste or specialty, the more memorable your website will be for your visitors and potential customers. When you can't make such decisions by yourself, you will need to expect higher costs for creating a website.
Adjustment
WordPress is very flexible, and thanks to its open source community with many motivated developers, it can offer quite a lot of possibilities on how you can adjust your website at any time. For almost every desirable function, a plugin with features WordPress does not provide on its own exists. These plugins are a really cool and an easy way to shape your webpage more unique and better suited to your purpose.
However plugins come with their rough edges too; they can be incompatible to each other when you want to combine them. A frequent reason is because plugins were not created by the same person, and this results in them not complementing each other.
What do you mean, incompatible??
But there is no need to worry. In most cases there is more than one plugin available for each features. You can usually find one that works with the plugins you decided to use - this just takes some effort.
Another great advantage of WordPress is its big open source community: you can count on their constant improvement and innovation. Benefiting from a pool of really smart and creative people, mostly for free - pretty cool, isn't it?
An individual non-CMS website can be completely adapted to your needs but it requires much more time if you want to adjust something. You are totally free in creating what you want, but sometimes this can be the hardest part: do you know what you want without having any options where you can choose from?
In fact there are more things to decide in making a website.
Speed
Your WordPress page is a prefabricated code packages with features what most users need. It means the code can be bloated and load features you will never use. This could create a short latency and could have a negative impact on your ranking in search engines.
A non-CMS website only contains the parts you actually need. There are no code lines that are not necessary. That's why such a website scores with better loading times although the difference is only a small one.
SEO (Search engine optimizations)
What sort of website performs better for search engine optimization depends on the knowledge of the website creator. When you want to maintain your WordPress website on your own but have no previous knowledge about SEO, you can simply use helpful SEO plugins, but this is not known to many people. SEO plugins can get your website ranked high up on search engines without hiring someone.
If you are ready to invest more time(or money) into your web presence, it is worth maintaining the SEO by yourself(or a professional). By this way, it is possible to be ranked as number one for several key words.
Who performs best?
CMS or non-CMS, both have their advantages and disadvantages. It depends on your knowledge, budget, how unique you want it to be and who creates and maintains your website. For someone who needs an affordable website they can easily maintain themselves, we recommend a CMS like WordPress. Its templates look so professional and versatile, the modular system does not even get recognized anymore.
A Non-CMS-Website is suitable for someone who wants more control of the design and the functions of his/her website, and someone who is willing to invest more time or money in the web project.
For those of you who want to go with a non-CMS website: we offer hosting with the web frameworks Django or Ruby On Rails.
No matter what option you are going to choose, at Data Center Light your data will be in good hands! For more information visit our website or contact us via mail info@datacenterlight.ch.